Techniques and Services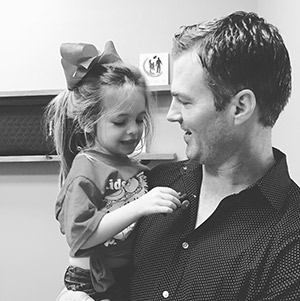 At ProHealth Chiropractic Center, Corsicana chiropractor Dr. Judd provides care with a strong focus on families. When you walk into our office, you'll see a family adjusting room complete with a kids' fire truck adjusting table. Our techniques are safe, comfortable and effective for all ages, including children and expectant moms. Each method is selected based on your age and condition, but all are focused on eliminating subluxations that interfere with optimal nervous system function.
Along with chiropractic care, Dr. Judd may give you exercises, nutritional counseling or lifestyle advice to assist in your recovery.
Family Chiropractic Care
Your needs are unlike anyone else's. For this reason, we offer a variety of adjusting techniques that can be used and tailored to you. The methods Dr. Judd is skilled in include manual and instrument-based techniques:
Pediatric Care
Gentle chiropractic care using the lightest touch allows your baby or child's body to work at its optimal potential, just as it was intended.
Our youngest practice members can be seated, on the floor or even stay in their car seat for their adjustments. We love to incorporate different ways to help your child feel enthusiastic about care from our many years of experience. Learn more about Pediatric Care…
Pregnancy Care
Whether you're pregnant or haven't been able to conceive, we can assist in all stages of pregnancy, from preconception to delivery. By balancing your hips and spine, mom and baby can both enjoy their best health. Learn more about Pregnancy Care…
We welcome you to contact us today for a free consultation and find out more about how we may be able to help improve your family's life.