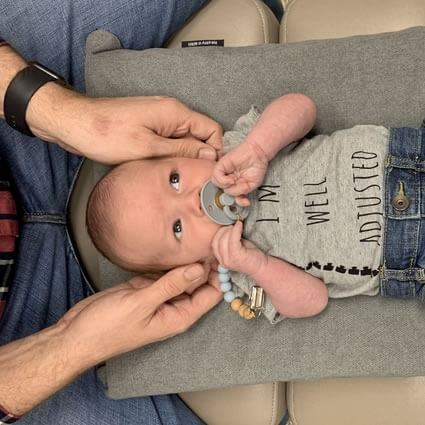 Pediatric Chiropractic at
ProHealth Chiropractic Center
When Dr. Judd opened his practice in 2006, he didn't have much experience with adjusting children. After losing their daughter, Trinity, eight days after her birth, he decided to get the training he needed to help prevent other families from having to endure the same ordeal.
After searching for answers, God led Dr. Judd and his wife Mindy to Tony Ebel's "The Pediatric Experience." Our chiropractor trained and learned until he had the expertise needed to treat children of all ages. Dr. Judd and Mindy knew they had to give the children of their community the chance Trinity never had. This became their ultimate why and mission.
NEW PATIENTS

Our Team
Dr. Judd and Mindy have built a caring and loving team who are all passionate and on fire with the purpose of caring for children. Each one is dedicated to raising awareness of the other alternatives that can truly change and save a child's life! Our goal is to help families be as healthy as possible and live their God-given potential…HE does all the healing!
We chose to use the "Trinity" symbol in our name to represent Trinity's life, which was given to save and change so many other lives.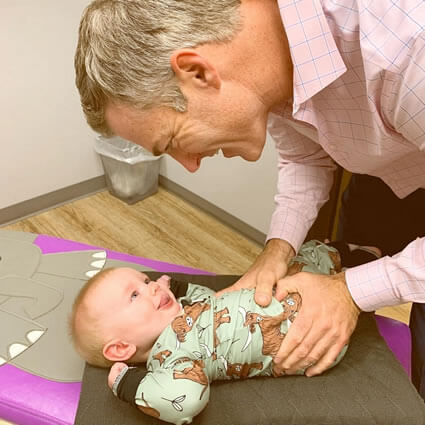 The Benefits of Early Care
We specialize in providing chiropractic care for children, using the gentlest touch to make sure their bodies are working at their greatest potential. A child's visit with us is much different from an adult's, with techniques suited to their smaller size and the nature of their problem.
At ProHealth Chiropractic Center, we help the body heal by using a neurological approach. The nervous system, which controls the whole body, needs to be healthy to function as it should.
Helping Common Conditions
We help our young practice members deal with many conditions as they grow and mature. These may include the following:
ADHD
Allergies and asthma
Anxiety and depression
Autism spectrum disorders
Bedwetting
Behavioral issues
Colic, reflux, and other digestive disorders
Congestion, colds, and cough
Constipation and gas
Ear infections
Headaches
Hormonal imbalances
Intellectual or developmental disability
Nursing/latch issues
Scoliosis
Seizures
Sensory processing disorders
Sleep problems
Speech development
Sports injuries
Torticollis
It's important to us that care is accessible to everyone. Affordable plans are offered to ensure that every member of your family can come in for regular visits.
Want to Find Out More?
We offer a free workshop, which is held regularly, called "The Perfect Storm." During Dr. Judd's talk, you'll learn about the common ingredients that lead to the all-too-common troubles today's children are experiencing with autism, ADHD, and sensory processing disorders.
This informative, impactful event has the power to transform you and your children's lives. We encourage all members of our community to attend. Find out when our next talk is by contacting us, and speak to a member of our knowledgeable, helpful team today!
CONTACT US

Pediatric Chiropractic Corsicana TX | (903) 874-2211