ProHealth Chiropractic Center Success Stories
What Our Corsicana Patients Say
At ProHealth Chiropractic Center we love when patients share with us their feedback and comments after chiropractic care. Please read our patient testimonials below to see what other people have achieved through their tailored treatment plans with us.
Share your stories too! Click here to send us your feedback so that we can help to spread the word about the benefits of natural ProHealth Chiropractic Center care.
For more information, or to schedule an appointment contact us today.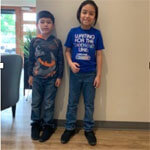 Mom Report: "Taking my kids and myself to Dr. Judd's was the best thing I could have done. Since I have been taking them, they have not gotten sick. Their allergies disappeared completely, and their digestion has improved. You will be amazed at all the things that getting adjusted changes."
-The Gomez family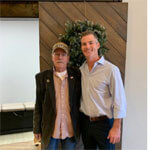 Irvin's Story: "Before coming to ProHealth, I used to deal with neck, shoulder, and lower back pain. On top of the physical pain that I was feeling, I also became very frustrated. I had lost all belief in doctors because when I would see them, all they wanted to do is give me drugs. On the other hand, I loved the holistic approach that Dr. Judd took. I have seen ongoing results here. Dr. Judd was truly attentive to my body's needs and got me into consistent care where I could get constant attention to my health."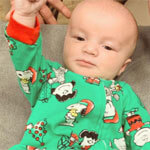 Parent Report:
Mom: We were concerned because he was not turning his head all the way to the left. He would stop midway and you could tell that his head was starting to get a little flat. He was also very stiff and had a hard time sleeping, up to the point where he would wake up every hour!
Dad:
I was getting very concerned and scared about his situation. We were trying to check out all of our options and see what we could do. Then, we heard about ProHealth's pediatric chiropractic care. I was very skeptical about it, but my wife talked me into it and now I am very happy that we came!
Lynnox went from being a crying and wincing baby that wakes up every hour, to a completely new and happy baby! His parents can finally see his personality shine through and are even able to get some rest now that Lynnox sleeps all night!
-Lynnox's parents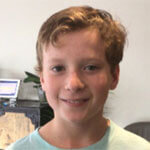 Mom Report: "Jace was really struggling with allergies as well as having issues resurface with his asthma. He was taking several medications for it, and yet continued to struggle. Since we started coming to ProHealth, thankfully, he has been able to stop taking all his medication! His immune system is functioning so much better, and he is staying healthy even when everyone around him is sick!"
-Jace's mom
Parent Report: "Before care, Kyleigh was having some health issues, so we decided to get her evaluated at Dr. Judd's. She was suffering from colic and reflux as well as being very irritable. Since Kyleigh has been coming to ProHealth, we have noticed improvements in her sleep, mobility, and digestion! She has also been so much happier lately! Now, she continues to grow and achieve many milestones, Kyleigh has been able to completely stop ALL reflux medications and is doing great!"
-Kyleigh's parents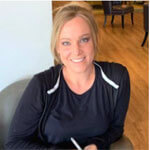 Ashley's Story: "I originally sought out ProHealth because I was suffering from a list of health issues. I was struggling with sleep, energy, digestion, immune system, and even parosmia! I would have daily aches and pains which would overwhelm and stress me out! When I started chiropractic care at ProHealth, I noticed improvements with my parosmia and overall health. I have an increase in energy, and my daily aches and pains have decreased! Now, my stress has decreased, I can sleep better, my digestion has been great, and I have better mobility. I hope to continue my chiropractic care throughout my pregnancy to keep my mobility."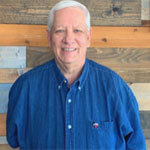 Floyd's Story: "I came to ProHealth because I was searching for better health. I was suffering from joint pain, stiffness, and arthritis. Since starting care, I am feeling GREAT! It has improved my sleep, increased my energy, and improved my mental clarity. Even my immune system has improved! No more pain or stress."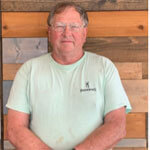 Tim's Story: "I was experiencing lots of lower back pain. It made it difficult for me to move around and was causing me to experience much pain! I was ready for a change! Now, thanks to regular chiropractic care, my pain is gone. It has helped with my mood and stress levels. I am sleeping much better, and my mobility and flexibility have improved tremendously."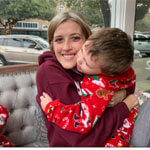 Kelsie's Story: "Before care, my back used to hurt, and I had constant headaches that held me back from enjoying time with my family. ProHealth has been amazing for me and has really improved my quality of doing my daily activities. Now, I'm able to do what I want and enjoy it at the same time!"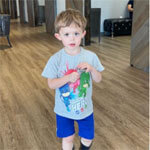 Mom Report: "We started coming to ProHealth because my 2 year old was getting bad ear infections and someone we knew had suggested to see a chiropractor to help. Daniel has since had many improvements, one of those being NO MORE EAR INFECTIONS! We have experienced awesome chiropractic care from Dr. Judd. Our whole family now goes and loves it, even our 2 month old."
-Daniel's mom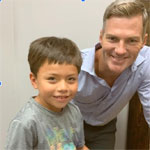 Mom Report: "As a mother you want what's best for your child. I'm so glad I saw the video on Facebook of Dr. Judd. Glad we made the choice of bringing our son. He has improved so much and is off ADHD medication. HIGHLY recommend. He always looks forward to his visits. Plus, the staff is amazing. You are always greeted and feel welcomed."
-Luis's mom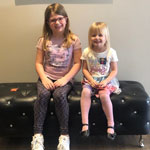 Smith Family Story: "When Abby was about 3 months old, we suspected she had acid reflux. They were hesitant to give her an actual diagnosis of that, but she had projectile vomiting all the time…at least once a day. We didn't go anywhere without a change of clothes for her and ME! I got really good at catching it!
Even as she got older, certain foods would make her throw up randomly. I didn't really realize that it was a real issue until I had my second daughter, Amelia, who didn't have that issue. Then I became aware that there really was a problem.
Even at 7 years old, Abby was still waking up in the middle of the night. Not every night, but a lot of nights, she was up. Amelia was 3 and not sleeping through the night either. She was always up, and of course she had to come wake me up to let me know she was going potty. I don't know why I needed to know, but she had to come tell me!
Amelia was a very stressed out and anxious kid. She was constantly on me. She was my shadow! Whenever I had to leave her, I had to just peel her off of me. She would just cry and scream. Sometimes, she would eventually calm down. Other times they would have to call me to come get her. I was getting really worried about her fear of people.
Read more from Melissa »
They were both always sick. Amelia and Abby both had to have tube surgeries on their ears…one at 6 months old, and one at 9 months old. In fact, we set the record for that doctor on the youngest baby to get tube surgeries there. By her third birthday, Amelia had already had 2 sets of tubes. Abby's tubes had to be removed. Apparently, my kids have super special ears…the million-dollar ears! It was always something with them!
From October of 2019 to when we started at ProHealth in February 2020, Abby had been on antibiotics every single month. We would take the antibiotic, she'd feel better for about a week, then she was sick again. Usually strep, or flu…it was always something! It was getting to the point where we going to be sent to a specialist, and I knew they were going to want to take out her tonsils. I just kept thinking, "We have tonsils for a reason. Maybe we should try something else before we take them out." It just didn't feel right.
Amelia was still sick all the time as well, and they were getting ready to suggest a third set of tubes.
I had already done all of that. I'm the type of person where if it doesn't make sense and it isn't working, you don't keep doing it! You do something different!
A friend of mine told me to come to ProHealth. She said after her son's first adjustment, he slept through the night for the first time ever at 4 years old! She also told me how it helped with his speech. I had other friends that came here as well, and they told me how it helped with their child's ADHD.
At that point, I didn't care how chiropractic worked. I didn't care if people called it hocus pocus. Kids were getting better, so I knew it was worth my time.
We own our own business, and I wear many hats and have like three jobs. It was tough when they were sick because I'd have to miss work and everything would just stop at work. Then, not only would we have to play catch up at work, I'd have to play catch up with their school work, too. We couldn't keep going this way.
We started at ProHealth in February, and we've had so many awesome changes.
Abby's acid reflux has calmed down, and she doesn't have constant belly pain.
Now, Amelia isn't as shy. She's still a mama's girl, but she is more social now. I have to get on to her for rolling the window down and talking to random people outside.
Not only are both girls sleeping through the night, but they are sleeping longer and sleeping in a little later, too! I think that probably also helped Abby's attitude, too. They are both getting along better!
And they aren't sick anymore! That's been a huge change! Going from 4 months straight of antibiotics to nothing!
After I saw such amazing changes in the girls, I started getting adjusted as well.
I felt like my back always hurt, so I would wake up at an annoyance level of 8/10. When the kids would start whining because they were sick or tired or just normal kids fighting, it would just go off the charts. I was just miserable.
I really can't deal with the whining…the "ugh, I don't feel good" whining all the time. It would just ruin my day. And I also really like structure and routine. That's when I'm at my best. But when your kid is sick, that changes the whole day. Then, with school being out now and working from home, it was really tough on me.
Now, after getting adjusted, I feel like I am adapting better. I'm not constantly at low-grade annoyed as soon as I wake up. It's always hard to be the mom I want my kids to remember vs. the mom I am now. But I feel like it's going more towards the mom I want to be.
I don't start my day already annoyed and borderline Mommy Dearest, I'm able to be a better mom and have more fun. With them not being sick anymore, we are able to enjoy each other. I'm so glad we went this direction."
-Melissa
"What an incredible journey! I'm grateful you didn't accept what was and opted for a completely different direction. It takes courage to completely 180 your approach to your family's health! We are so happy for y'all! I remember how concerned you were with whether or not they would take to getting adjusted. We now know that answer…they are ROCKSTARS! Stories like yours are what drive us to continue pushing a message that goes against the socially accepted approach to health. We are grateful you choose different. Health by choice, not by chance!" -Dr. Judd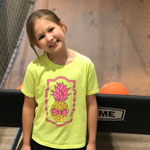 Madilyn's Story: "The turning point for Madilyn was when she entered the first grade. The kindergarten to first grade transition was night and day – and not in a good way. It was a struggle. It was horrible.
They've tested her IQ, and that is great. It wasn't that she couldn't do it. She just couldn't focus in school. She was diagnosed with ADHD and dyslexia. We cried every day. She cried because she hated school and didn't want to go anymore. She didn't understand what the teacher was saying or what was going on.
At home, we struggled…there's a reason I'm not a teacher! Doing homework was horrible! It was absolute misery. Teachers saw all the struggles she had, and it was an uphill battle for us. Even the teachers were saying she's not going to make it. They wanted to hold her back. We had a 504 meeting and before we even started the 504 plan, they were saying that she needed to be held back…and that was in the first semester! It was like they had already given up on her.
As a mom, that infuriated me. I was saying, "No! Do something! Do anything!" We took the initiative to have all the tests done. Our main goal was to have this fixed. I didn't want her to hate school, and she already hated it, even just in first grade! She's a very upbeat and happy girl, but when you mentioned school, it was torture. We were absolutely adamant about not putting her on medication. She was too young. Plus, her personality is what makes her, her. It's extremely unique, and we didn't want to damper that at all. We've seen kids that had terrible reactions to those medications, so we were willing to try anything else.
Read more from Madilyn's Mom »
On top of all that, she also had allergies, constipation, and bedwetting. She was so constipated, nothing over the counter would work because she had been that way for so long. It was excessively abnormal for someone that small. When she would go, it was uncontrollable. Her face when it happened was just terrible. It was happening, whether she was ready or not! Luckily, that never happened at school. But it happened at home and out in public often. She had been wetting the bed every single night for years. She would sleep right through it and never wake up. She used pullups at night every night, even at 7 years old!
We had a friend who was having the same issues with her son, and he had great results with chiropractic. So, I thought I would check it out. When it came to the money, we knew that if we went a different route, like medication, it was going to be just as costly. I am a nurse and know how much that stuff runs. Plus, if it was anything else that was wrong with her, wouldn't you pay to have that taken care of? This was no different. I was nervous only because Madilyn was always wary of doctors, so I thought she would be afraid or uncomfortable. That was not the case here at all! She loves Dr. Judd!
Within the first week of getting adjusted, she stopped having accidents, and she hasn't had an accident since! Within two weeks of getting adjusted, she stopped having poop accidents. She went from going maybe once a week to every day with no issues! She is still an active kid. That's just who she is. But there have been times when I take her in and she is wound for sound! Then, she will get adjusted and just pass out in the car on the way home! As far as school goes, she loves school now! She does her reading homework without any fussing. She zooms right through it! She gets all of her AR points. Last year, she was failing at least half of her classes on every report card. I don't mean barely failing…she was BOMBING! She was bringing home 40s and 50s. This year, she is passing everything! She even got an award for "Most Improved Student!"
As a mom, it is your job to advocate for your child. When someone doesn't believe in them or doubts them, it's your job to push further and keep going. That's what we did. And look at her! She's succeeding! She's doing what they said she couldn't do."
-Madilyn's Mom
"I don't know where to start… love, love, love, this child!!! It's hard to imagine this sweet child struggling as she had before. I always love seeing her enthusiasm for getting adjusted and that BIG smile that comes with her to the adjusting table. Seriously, you guys have a ROCKSTAR kiddo here…can't wait to see all the GREAT things she's going to accomplish! She has as an energy that is contagious. Thank, you guys for giving us the opportunity to serve y'all… it has been pure joy!" -Dr. Judd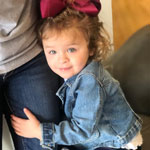 Mom Report: Leighlyn has had a double ear infection so mom brought her in for a boost yesterday.
You could tell she didn't feel good. Lethargic, clingy, and overall icky.
But today, when she came in for another boost…she was a totally different kid! Smiling and playing and feeling so much better!
-Leighlyn's mom
"We are so glad Mom knows the benefits of Leighlyn's adjustments even when she's sick!" -Dr. Judd.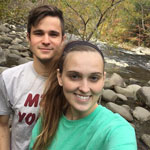 Emily's Story: "When I was a toddler around 2-3 years old, I had to go to the emergency room several times. My mom thought I was having really bad panic attacks. They found out that I had allergy induced asthma. They had a hard time figuring out what was causing it.
After a lot of allergy testing, I found out I was allergic to every pollen there was, dust, mold, cats, etc. Because of all of that, I had a lot of flare ups. I was always getting sick with sinus infections. I had to do breathing treatments in the morning and at night, take allergy medications…I remember this nasty syrup my mom would give me as a child.
In school, I was never able to do sports. I tried, but I would always have a flare up. I couldn't breathe and just couldn't function very well. It was very difficult for me to do anything outdoors without having an allergic reaction. It really hindered me from doing any kind of normal extra-curricular activities.
As I grew up, I felt like my body adjusted more to the environment, and maybe I had grown out of it all. But when I moved to the Dallas area in 2013, I was at the urgent care clinic every month with sinus infections. I didn't even think about my asthma because it was pretty much under control. I would do breathing treatments occasionally, but not enough for me to link that to me being sick all the time.
No one could figure out why I kept getting sick. They did tests and bloodwork and everything to try to get some answers, but we just didn't know.
In 2019, I got pneumonia…twice. That was a really hard year. It was really scary. I had such a hard time breathing. I couldn't take a deep breath without yawning. I couldn't run on a treadmill for more than 2-5 minutes. I couldn't work at all. I missed work for several weeks because I just couldn't function. I was tired a lot, and just couldn't live normally at all.
When I have an asthma attack, it feels like you're about to see the light. You just shut down. You can't take a deep breath, and it feels like you are drowning in a sense. It feels like within 5 seconds, you won't be able to talk. If it gets bad enough, you feel like you are going to pass out because you aren't getting any oxygen. It's very scary.
We still couldn't get any answers as to WHY I kept getting sick and couldn't get healthy again.
It was stressful for me and my husband and our relationship. I was scared and stressed because I couldn't figure out why I kept getting sick. I had a lot of fearful thinking like "What if there is something more going on?" I had a hard time communicating how I was feeling and how he could help me.
The hardest part of being sick all the time was just not being able to complete normal, everyday functions. I couldn't even walk outside without feeling like I was going to have an asthma attack. I felt like I was going to pass out on a regular basis. I couldn't get my work done because I was just so tired all the time and never able to sleep.
I was talking to my husband's family, and they told me how they went to the chiropractor for years and they told me about all the immune system support that chiropractic care offers. They were both so healthy, very stress free, and overall just felt better. It made me think that I should give it a try.
I don't like taking medicine if I don't have to anyway. I don't like how they make me feel, and after being on all these medications and them not helping, I thought there had to be another way.
I did a lot of research and decided to try it out.
I've been at ProHealth for a month. My main goal was to boost my immune system and my respiratory system. Since I started, I have used my inhaler one time. Prior to getting adjusted, I was using it EVERY NIGHT! That was a big change! I can also do full workouts without struggling!
I had been taking allergy medicine every day for six months out of the year, and now I don't have to take that either! Not taking all those medications just make me feel better overall.
I sleep better. I'm not stressed and tense like I was. I can actually relax! I'm not as anxious and moody as I was before because I have so much going on. Letting go of that and being able to feel good has definitely impacted my relationship with my husband.
I wasn't one of the people that was overly worried about the coronavirus, but I did have some family and friends get in my head a little bit. I had so many respiratory complications over the last year, I started to think that I was at risk.
But then, I reminded myself that we can only control what we can control. I know that where I am now is different than where I was a year ago. I'd probably be more concerned if I was still in that state of health then. But, I've made a lot of internal and external changes to myself, and I have confidence in my body and my immune system now. I know that I'm doing all I can to prepare if something were to happen. I don't need the medicine, I am working out, I'm not sick all the time. I'm treating my body the way it needs to be treated.
This journey has been so relieving, uplifting, and encouraging to see the way your body works and how amazing it is and how amazing it can be."
-Emily
"Complete new lease on life!! Your story reminds me of why getting adjusted is so important to me personally. For me, it's about POWER! Power to get to do what I want and when I want. The power to live a life without fear. Thank you for sharing your story and for being that reminder of how important it is to get the MOST out of this life! Thank you!" -Dr. Judd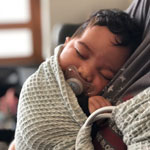 Mom Report: Ansley's mom came in this Monday and stated that they had a rough weekend sleeping. (Ansley had only slept for a TOTAL of 6-8 hours since Friday! She basically did not sleep at all Sunday! So we all know…mom didn't sleep much either.)
We first checked, then specifically and gently gave an adjustment to Ansley on Monday, and let mom know that we were confident she would SLEEP!
Tuesday: Mom came in pumped and enthusiastically shared, "Ansley slept 7 straight hours!! It was incredible because this is not normal!"
Wednesday: Mom came in and shared, "Ansley took 2 naps AND basically slept the whole night again…she only woke up 1 time to feed and went right back to sleep!"
This is what life is like for a well-adjusted baby
-Ansley's mom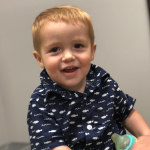 Mom Report: "I started care for Buddy when he was about 1 year old. He hadn't slept through the night since the day he was born! And as any exhausted mom knows, you can't do that and still be sane. Since the time I has stopped nursing him until he came into ProHealth, he didn't go three days without a runny nose and I was thinking to myself: is it being exposed at daycare? Is it diet? As a second time mom, I was wondering to myself what I was doing wrong this time. Three weeks into care, he finally slept through the night for the first time ever! It became constant at the 4-5-week range, and he was sleeping well every night. His runny nose has tremendously slowed down as well, and after talking to Dr. Judd, we made some lifestyle changes as well. I will bring him in if he is getting sick, and within 3 days he is remarkably better. There was such a huge difference from going to the pediatrician constantly to not needing to anymore. I am so glad I can finally go to someone who isn't pushing antibiotics on every sickness, and not to mention, the patient visit is extremely different. It has worked! He has had some mild allergies here the last few days, but it hasn't lasted long at all! Or if he has a fever, I bring him in. Within a few hours of his adjustment, the fever spikes, goes down and then he's done. No more fever. Contrast that with constantly having to give NSAIDs and allergy medicine that makes sickness worse to having a fever spike and the sickness gone within a few hours! My life has improved because their health is improved. Thank you, Dr. Judd!!"
-Buddy's mom
"Love seeing your children experience this life in health! We now live in a world where its accepted that kids are going to have allergies, ear infections, and be sick often. You chose differently for your children and that has made all the difference. Thank you Katie for your trust!" -Dr. Judd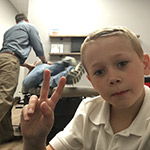 Mom Report: "I started chiropractic care because my son was diagnosed by his pediatrician with ADD/ADHD. I had tried huge dieting changes which helped some but it didn't eliminate all of his focusing problems and sleep issues. I had gotten to the point where we had to put him on medication after I thought we had tried everything. On day two of one of his medications I received a phone call from the school that my son was having chest pain. The Doctor then decided to change the drug and see what happened. While it helped, he couldn't sleep and he was super emotional. So, over Christmas break I weaned him off of his meds like his doctor was telling me to but I was tired of playing with his medicine like candy. Why not fix the issue and not spend tons of money on medication when I can pay a Dr. who lives in my community who is more affordable (which helps a ton), but that truly cares for the well-being of my child. So that's when I gave Dr. Judd's office a call. I started noticing a difference at the 4-5-week mark, he definitely started sleeping better- it was almost immediate but for sure the quickest improvement. By the 8-week mark, I had a very different child and he has maintained that! Not only have Dr. Judd and I talked about chiropractic care but also other things as well, like diet and vitamins, which also help. He hasn't been sick all year and had perfect attendance for the first time ever, which is a huge plus! I can't thank Dr. Judd and his staff enough for working so hard to be advocates for our children. Thank you for giving me my son back!
You are your child's advocate, stand up for them. You are the mama bear.
So, why not try? I had an open mind and gave it a shot. It is different, so try it; you won't be disappointed!"
-Autry's mom
"Absolutely love your fun and spirited son! Grateful to be apart of this amazing story!" -Dr. Judd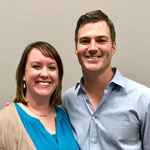 Wellness Report: "I have been a patient of Dr. Judd's since February 2011. I was having trouble with headaches and neck issues – that is where I carry stress. I have continued to visit ProHealth regularly because the benefits have extended far beyond relief for those specific issues.With regular chiropractic care my seasonal allergies are almost nonexistent when they previously were difficult to manage even with medication. I have learned to listen to my body and understand the messages it is sending me. I recognize sooner when I am beginning to get sick and see Dr. Judd for a boost. If I do get sick – which is much less often these days – the symptoms are milder and the duration is shorter because my body is able to fight off whatever it is so much more efficiently. Even with some interesting/hilarious descriptions of the ways my body feels "off", Dr. Judd is able to make the appropriate adjustment and I am quickly back to normal. Speaking of normal…it amazes me that what I used to consider normal I now understand was anything but – over time the symptoms that seemed to be no big deal added up until I had forgotten how much better I should feel.As a teacher, I deal with over 120 preteens/teenagers each day – that's a lot of germs, attitudes, and hormones! Even with the crazy flu season this winter I have not had to take any sick days this year and have taken very few in the years since I have been adjusted regularly. Whenever the daily stress of dealing with so many teenagers starts to get to me, I see Dr. Judd for what I jokingly refer to as an "attitude adjustment" so that I am a much more pleasant and patient teacher again.We all know to eat better, move more, and get enough sleep – so often those are easier said than done. Chiropractic is another important way to practice self-care. I love seeing stories from parents about the positive changes they see in their kiddos as a result of regular chiropractic care. As adults it is just as important considering the myriad of responsibilities we juggle each day to enjoy a healthy, fulfilling life!"
-Kandice
"In a world that is so reactive when it comes to healthcare, you are a shining example of what it means to be Pro-Active. It's been inspiring to watch you change the way you approach your health, and have as a result have a completely different life experience. It is a privilege to have you apart of this ProHealth family. We always look forward to seeing you every week when you come in for your adjustments. Thank you for sharing your story!" – Dr. Judd
Mom Report: "6 months ago my son's life changed drastically. This was because he began to see Dr. Judd at ProHealth Chiropractic Center. Jack had tubes in his ears before he a was even a year old. Everything was good for about a year and then he began having ear infections monthly. We were finding ourselves at the doctor more and more. On top of the ear infections, Jack was on two different allergy medication that he took daily. He was constantly sick and the doctor wanted to do another set of tubes. My husband and I decided to explore other options before committing to surgery again. Around the time we were contemplating another surgery, a friend referred us to Dr. Judd at ProHealth. We couldn't be happier with Jack's health. Before we started our journey with Dr. Judd, Jack was at the Doctor at least twice a month. In the past six months, Jack has only been to the doctor for ONE wellness visit when he turned 3, and he is no longer taking any allergy medication. We plan to start our 10-month-old daughter on this amazing health plan in the near future!"
-Jack's mom
"We love our little Jack and we love seeing and hearing about his improvements! He is proof of our mission to change children's experiences in life and have this generation of kids be HEALTHY & HAPPY!" -Dr. Judd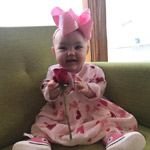 Mom Report: "Lenny was not a very easy baby for the first 3 months of her life. She was very colicky, would scream in the car seat, and was only ever content while nursing. After our first appointment with Dr. Judd, we were hooked! She fell asleep in her car seat and slept 3 whole hours! After having weekly adjustments for a few weeks, we noticed she wasn't getting sick as often and when she would get sick, she got over it quickly. Not only has Dr. Judd and his staff been awesome for the health of our daughter, but they make us feel so welcome and confident in our parenting choices!"
– Lenny's mom
"Love this baby girl! She is sweet, spirited, and free from subluxation…just the way we like her!" -Dr. Judd
#welladjustedbaby #pcckid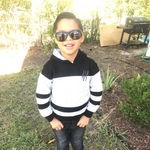 My son Angel is 6 years old and on the autism spectrum. He had one of the biggest improvements of his life August of 2017, after his visits with Dr. Judd!We were facing some of the biggest challenges of our lives. Angel was having severe meltdowns, not sleeping at all, pinching and biting everyone and everything in sight. None of the therapies were working for him, and I had become desperate for help. I started my research and the first one to pop up was Dr. Judd. I had already heard a lot of amazing things about him and decided to give it a try. I will never regret the decision that I made that day. His vocabulary of 50-75 words doubled, he can respond to questions instead of repeating everything, sleeping better and no more biting or pinching. I was so amazed to see how quickly my son changed, he is so much happier & so am I!
"This is one of the most incredible chiropractic success stories that I have ever heard and been a part of. Thank you so much for sharing your story!" -Dr. Judd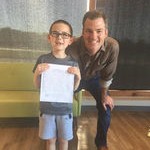 When Cade was 7 years old, his teacher noticed that he was zoning out in class and not focusing. He wasn't completing tasks and just couldn't keep up. That was when he was diagnosed with ADHD. The doctor suggested putting him on medicine, but I knew the side effects that those medications have. I just couldn't bring myself to do it. I saw an ad on Facebook for a "Perfect Storm" event hosted by Dr. Judd, so I watched it and immediately made an appointment to see him. Everything he talked about I had experienced with Cade, from latch issues to ear infections and digestion troubles.Even after the first couple of adjustments, I noticed he was sleeping better, his appetite increased, and his digestion had become more regular. I thought, surely, it was a coincidence, but after talking to Dr. Judd, I realized it was a coincidence…it was his body working properly for the first time!The school noticed, too! He was able to focus, he was completing his work on time, and no longer had those moments of "zoning out." His grades are the highest they've ever been! In fact, his lowest grade on his last report card was a 97! The teacher also said he shows NO signs of ADHD anymore! (And his allergies are pretty much non-existent, which was just an added bonus!)Cade and Dr. Judd have such a strong bond and are best buds! Cade loves to get adjusted and asks all the time if it his adjustment day! I love it there, too! I feel so supported and loved, and I whole-heartedly trust Dr. Judd and his team with my baby. I strongly encourage any mom struggling with these issues with their child to talk to Dr. Judd! My only regret is that I didn't start it sooner. -Cade's Mom

ProHealth Chiropractic Center Success Stories | (903) 874-2211